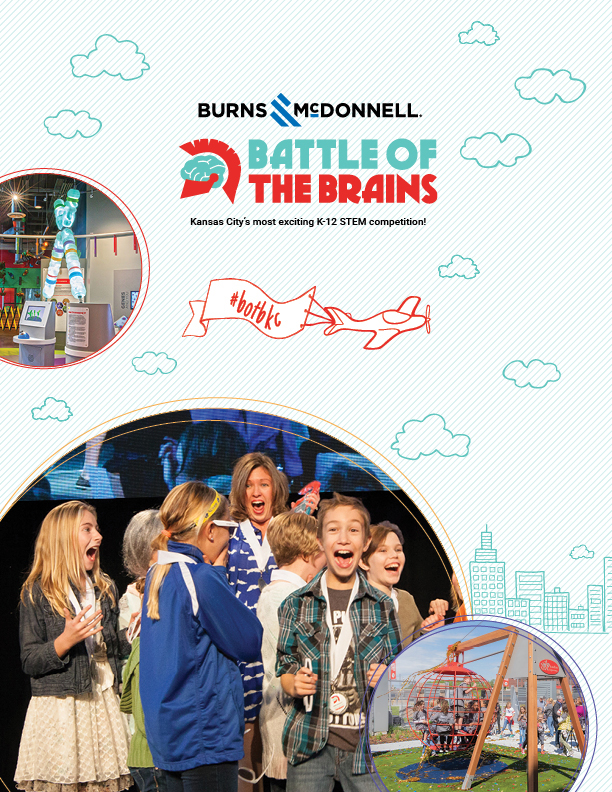 It's Kansas City's most exciting K-12 STEM competition — Burns & McDonnell Battle of the Brains. Metro area schools can earn a piece of $155,000-plus in grants for STEM education by dreaming up an exhibit concept for Science City — and one school sees their idea come to life in a big way!
It's a fantastic experience for students and teachers — thinking big, exploring new things, collaborating and having fun! So far, more than 18,000 students in 55 school districts have benefited from this immersive educational opportunity. There is no cost for schools to participate — and the benefits of participation are enormous!
Battle of the Brains operates on a two-year cycle: one for competition and one for exhibit build-out.
Want to learn more about Burns & McDonnell Battle of the Brains? Check out this summary.